Posted on
By Lisa Jeffery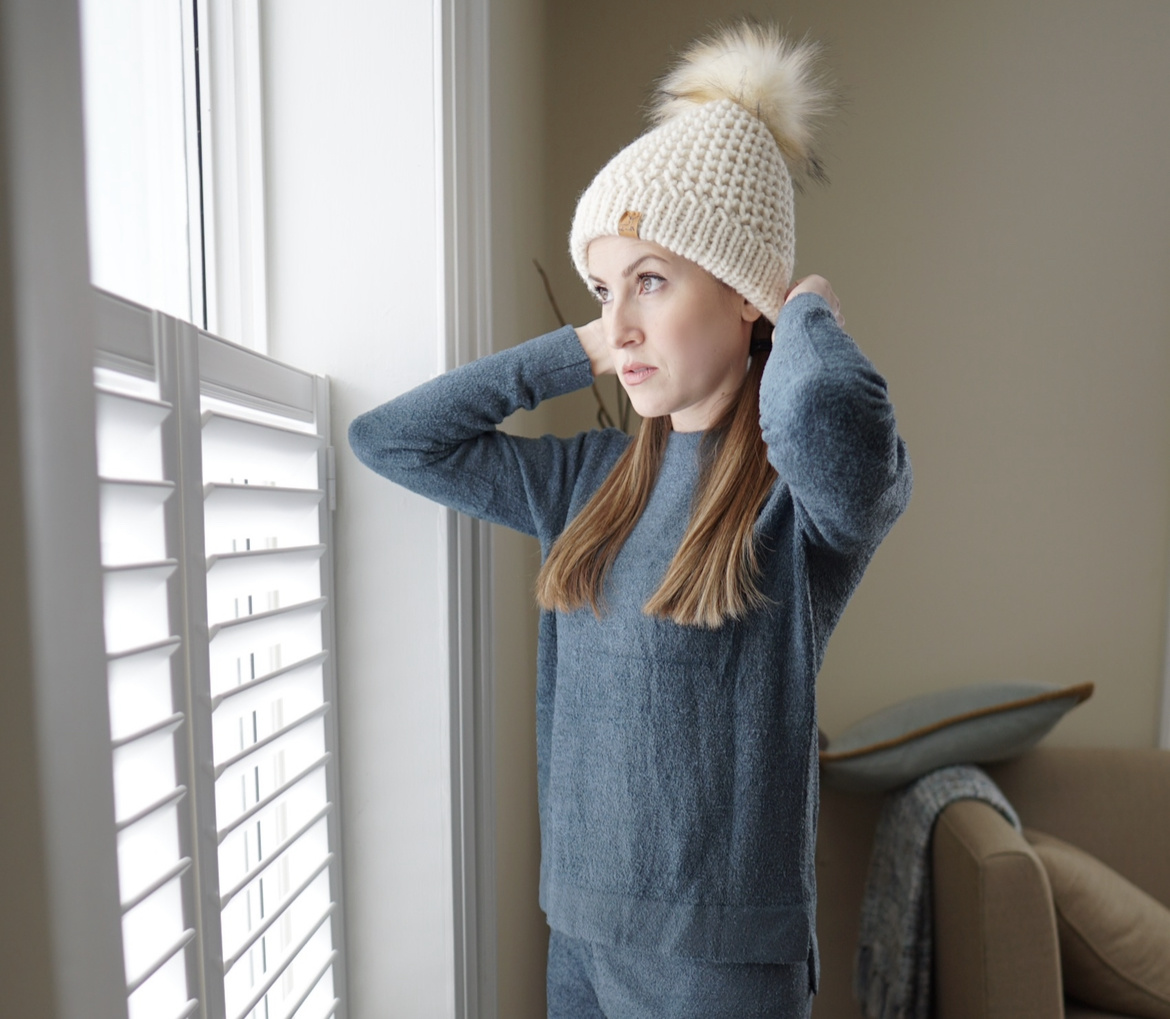 A little slice of heaven in loungewear form. That's the only way I can accurately describe how good the Knix Cozzzy Crew Top and Track Pants feel on my body. 
Aside from being ultra-soft and making my skin hum with happiness, the set itself is super chic! The Cozzzy Crew Top is slightly oversized for comfort, and has a split hem so you have a bit more coverage in the back which is a detail I love. 
The Cozzzy Track Pants have a drawstring waist and are designed to fit like a jogger so they are perfect with a pair of slippers, but also look super cute with a sneaker or a boot if you are on the move. 
This luxe set also has the versatility to work as comfy separates too--gotta love multiple styling options! You can choose from three colours: Sea Salt (Cream), Smokeshow (Blue Grey) and Black, and it is available in sizes XS - XXXXL (I am wearing a S in the track pants and a XS in the crew top). 
If you decide that your wardrobe and body would benefit from this ultimate chill set, use code THEHUNTRESSCANADA_10 to get 10% off your purchase at Knix.ca!